So the time has come to begin your quest! Yes, the full game has finally launched and is now available on GameJolt!! Some bit of news before I hearken the perils of your journey..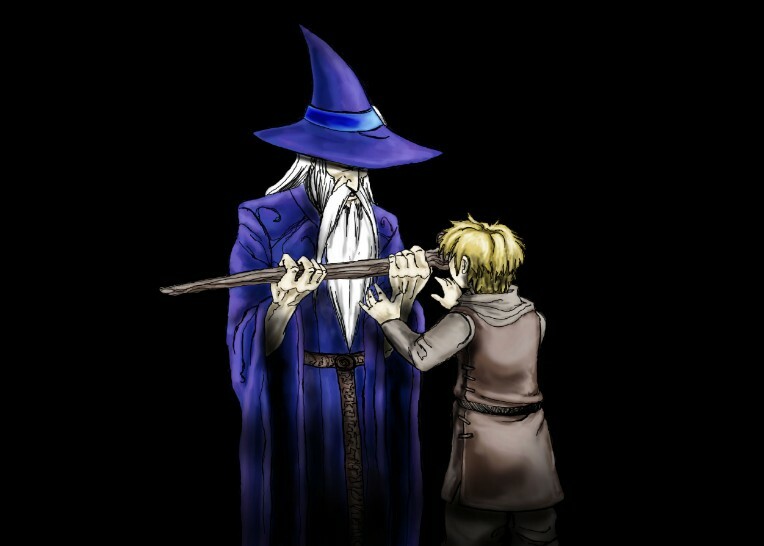 Along with the full game the Soundtrack will also be available for purchase, but there will already have a sound test in the game to listen to the music so if you don't feel like spending extra bucks in getting the soundtrack. Who wouldn't buy the soundtrack though? The music is so awesome!
Since there's been a lot of work being put into this release there won't be any patch updates until the Steam release is complete. Yes, there is indeed a Steam release for Wizard's Quest. However, because releasing games is such a huge undertaking in having to have 100 bucks for whatever little thing you put on Steam and THEN set up your own shop from scratch it's such a pain for those who are just starting off much less someone who doesn't completely have a full grasp how coding works, but don't worry my adventurers, if RPGmaker has taught me anything it's coding until it works. The Steam Demo release will be on August 21st and then the full game will most likely see Steam release on September 1st. "But aren't you getting paid from work?" Why yes! Yes I am! ..But just like everyone else I have to keep the lights on and the hot water running so I don't have loose change to be throwing around. Besides, I'm saving money on the side too.
So in case you all haven't seen the page you can find the full game available here. There's a 20 percent discount for it's special release sale so you can get a good deal on the game, so if you snag a copy you will get all the patch updates to go along with it that would add like…a three dollar value to the game for the price of 4 bucks? That's a good deal don't you think?
I'm putting so much investment in this release I have to announce this release as many network media as I can. It is pretty rough on me yes, I have been working my butt off for money and doing this along with some life stuff. In any case, if you all would like to help spread the word and tell everyone the good news please do follow and share in any social media you like! I want as many people as possible to take advantage on this While the discount is going hot! So the discount will only last until the end of August.
"Will there be other deals for Wizard's Quest in the future?" Well remember when I said it will also be available on GOG and Humble Bundle? So yes! Of course! There will be some nice deals in the future so don't worry, you will get every bit of enjoyment from the purchase itself down to the gameplay. It's a game that will keep on giving so hopefully it will give the joy and inspiration us gamers look for in a video game.